Pembroke Medical Group
Pembroke House Surgery, 266-268 Torquay Road, Paignton, Devon, TQ3 2EZ | Tel: 01803 553558 | enquiries.pembrokehouse@nhs.net
We're open
Parkhill Surgery, Parkhill Road, Torquay TQ1 2AR | Tel: 01803 212489 | enquiries.pembrokehouse@nhs.net
We're open
Latest News (click title to open):
Brand new HOPE Programme taking place every Saturday from the 13th July-17th August 2019 at Pembroke House Surgery in Paignton – SIGN UP NOW!!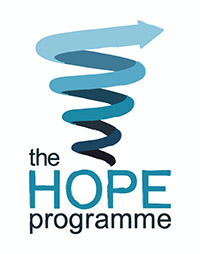 Are you living with one or more long term condition? Do you experience anxiety or depression? Are you struggling to cope in general?…then the HOPE Programme could be for you!
The Help Overcoming Problems Effectively (HOPE) Programme is FREE to attend and each weekly session lasts for 2.5 hours.
To find out more information and to register on to a course please click on the following link: https://www.torbayandsouthdevon.nhs.uk/services/hope-programme/book-onto-a-hope-course/ or ring 01803 210493.
Pembroke House
Monday
08:00 until 18:00

Tuesday
08:00 until 18:00

Wednesday
08:00 until 18:00

Thursday
08:00 until 18:00

Friday
08:00 until 18:00

Saturday
CLOSED

Sunday
CLOSED

Parkhill Surgery
Monday
08:00 until 18:00

Tuesday
08:00 until 18:00

Wednesday
08:00 until 18:00

Thursday
08:00 until 18:00

Friday
08:00 until 18:00

Saturday
CLOSED

Sunday
CLOSED