Pembroke Medical Group
Pembroke House Surgery, 266-268 Torquay Road, Paignton, Devon, TQ3 2EZ | Tel: 01803 553558 | enquiries.pembrokehouse@nhs.net
Sorry, we're closed
Parkhill Surgery, Parkhill Road, Torquay TQ1 2AR | Tel: 01803 212489 | enquiries.pembrokehouse@nhs.net
Sorry, we're closed
Latest News (click title to open):
Hidden Disabilities Sunflower
Pembroke Medical Group joins scheme to recognise Hidden Disabilities.
Pembroke Medical Group has recently joined the Sunflower Lanyard Hidden Disabilities Scheme. This scheme, launched at Gatwick Airport in 2016 and is now recognised in many other airports, shops and organisations.  The aim being to increase awareness of hidden disabilities and train staff to recognise when a person may need extra help.
Lanyards are now available at both Pembroke House and Parkhill Surgeries and are free of charge to any patients who have a hidden disability.
All Pembroke staff have been trained to recognise the lanyard and offer extra  support and understanding to the wearer.
Dr Rachel Gaywood, Learning Disability lead for the practice said: "we are really excited to launch this scheme at Pembroke, and aim to make our surgery as welcoming as possible for adults and children who may have a hidden disability. It can be difficult to recognise hidden disabilities and the challenges that people may face, the sunflower lanyard is a visible sign that someone may need some extra understanding and adjustments".
There is no 'proof of disability' required, the lanyard does not entitle the wearer to anything other than recognising that you may need some assistance.
For more information please visit www.hiddendisabilitiesstore.com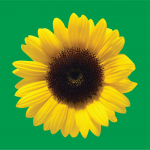 Pembroke House
Monday
08:00 until 18:00

Tuesday
08:00 until 18:00

Wednesday
08:00 until 18:00

Thursday
08:00 until 18:00

Friday
08:00 until 18:00

Saturday
CLOSED

Sunday
CLOSED

Parkhill Surgery
Monday
08:00 until 18:00

Tuesday
08:00 until 18:00

Wednesday
08:00 until 18:00

Thursday
08:00 until 18:00

Friday
08:00 until 18:00

Saturday
CLOSED

Sunday
CLOSED