Pembroke Medical Group
Pembroke House Surgery, 266-268 Torquay Road, Paignton, Devon, TQ3 2EZ | Tel: 01803 553558 | enquiries.pembrokehouse@nhs.net | We're open
Parkhill Surgery, Parkhill Road, Torquay TQ1 2AR | Tel: 01803 212489 | enquiries.pembrokehouse@nhs.net | We're open
Walk in flu clinic
We are holding our annual flu clinic on Saturday 26th October 2019 at St Pauls Church in Preston.
All patients of Pembroke House and Parkhill Surgery welcome, no appointment necessary!
Why not make a morning of it and support the Karing charity.  Tea, coffee and cake available along with a variety of stalls run by volunteers.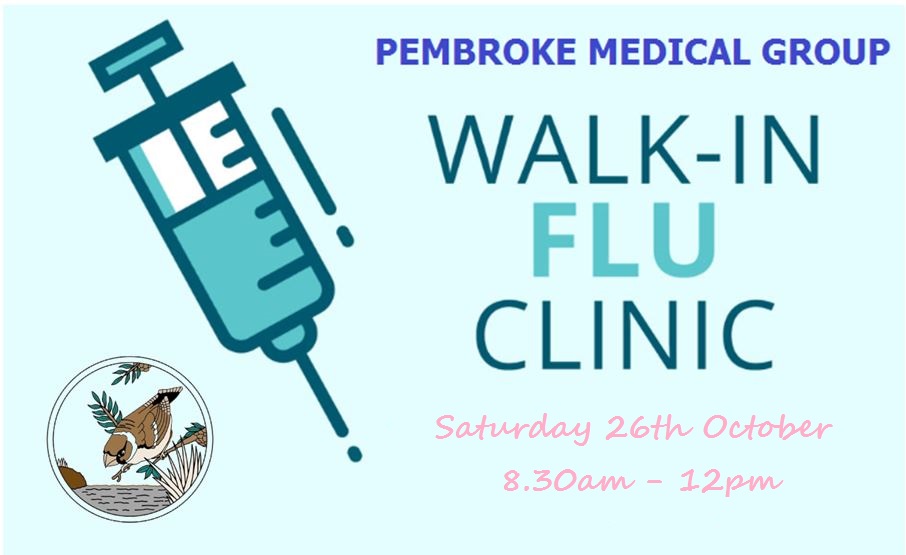 Pembroke House
Monday
8.00am until 6.00pm
Tuesday
8.00am until 6.00pm
Wednesday
8.00am until 8.00pm
Thursday
8.00am until 6.00pm
Friday
8.00am until 6.00pm
Saturday
8.00am until 12.30pm
Sunday
CLOSED
Parkhill Surgery
Monday
8.00am until 6.00pm
Tuesday
8.00am until 6.00pm
Wednesday
8.00am until 6.00pm
Thursday
8.00am until 6.00pm
Friday
8.00am until 6.00pm
Saturday
CLOSED
Sunday
CLOSED