Pembroke House Surgery
266-268 Torquay Road, Paignton, Devon, TQ3 2EZ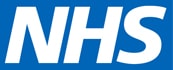 Telephone: 01803 553558
Fax: 01803 546455
Emergencies/Visits: 01803 546450
Appointments
We are open between 8.00am and 6.00pm Monday to Friday
Tel: 01803 553558
We are also open on Saturdays from 8.00am until 12.30pm with the exception of bank holiday weekends for pre-bookable appointments only – please note there is no telephone service available on Saturdays.
Our aim is to do today's work today.
When you call to make an appointment the Receptionist will ask you for your name, your telephone number and a brief description of the problem.  A doctor will call you back and may possibly call you in for a consultation in the surgery.
If you want to talk to a specific doctor let the Receptionist know. Wherever possible they will arrange that.
If you want us to call you between certain times, please tell us and we will do our best to call you back then.
If you are unable to use a telephone don't worry, you can still come in to the surgery to book an appointment.
Coming into the surgery will not mean that you will jump the queue if there is one, unless of course your problem is an emergency.  You may have to wait and so it is usually much more convenient to telephone rather than to come in to the surgery to book.
Appointments with the Practice Nurse and Healthcare Assistants can be pre-booked up to 4 weeks in advance.
We endeavor to provide an appointment system to cater for all needs.
Did you know, you can book telephone appointments on-line… 
If you haven't already registered, register using this link and you will be given access to make an appointment with us.  When you next attend the surgery, please provide us with some ID and we can then grant full user access, giving access to book and cancel appointments, request repeat prescriptions, update contact details and view your medical record.
Opening Times
Monday
8.00am until 6pm
Tuesday
8.00am until 6pm
Wednesday
8.00am until 6pm
Thursday
8.00am until 6pm
Friday
8.00am until 6pm
Saturday
8.00am until 12:30pm
Sunday
CLOSED