Pembroke Medical Group
Pembroke House Surgery, 266-268 Torquay Road, Paignton, Devon, TQ3 2EZ | Tel: 01803 553558 | enquiries.pembrokehouse@nhs.net | We're open
Parkhill Surgery, Parkhill Road, Torquay TQ1 2AR | Tel: 01803 212489 | enquiries.pembrokehouse@nhs.net | We're open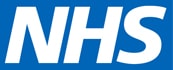 Prescriptions
There are a number of ways in which you can request a repeat prescription:
The quickest and most effective way is to use Patient Access
You can register on-line to use Patient Access although to have full rights, you will need to pop into the surgery to be set up with a User ID and Pin number.
Once registered, patients are able to book and cancel GP telephone appointments, request repeat prescriptions, update contact details and view their medical records.
To use patient access either click on the picture above or follow this link
Patients must keep their Patient Access login details secure and must not share them with anyone else
If you think someone knows your login details or password, please inform the Surgery who will cancel and re-issue your login details
Pembroke House Surgery reserves the right to refuse or cancel Patient Access registration if it believes the service may be misused or the registration details are not held securely
We also offer other ways to order your repeat medication
In person – there is a tear-off slip attached to your prescription which you can fill in and use to request your next prescription. Just tick the boxes next to the medicines you want and return the slip to us in the prescription box in reception.
Via the website – Complete our Repeat prescription form
By Email – prescriptions.pembroke@nhs.net.    Please include your name, address and date of birth.
Prescription telephone line – open between 11am-3pm 01803 546461
By Post – Pembroke House Surgery, 266 Torquay Road, Paignton TQ3 2EZ (Please include a SAE if you wish the prescription to be posted to you)
Please allow a minimum of 2 working days for all prescriptions requests (working days are considered Monday to Friday and do not include Saturdays, Sundays or Bank Holidays).
To avoid any delays, when requesting a prescription it is important to clearly indicate which item(s) you need. If you are not using the right hand side of your repeat prescription slip please ensure that you clearly  provide your name address and DOB on a piece of paper or within the email and clearly list which medication you are requesting. If you are submitting an early request please state the reason in order to avoid the possibility of your request not being processed.
Prescription Collection Services
Most Chemists now offer a prescription collection service. You request your prescription in the usual way from the Surgery and the chemist will collect it on your behalf. Your prescription will be be dispensed by the chemist ready for your collection. This saves you time as you no longer need to collect your prescription from the surgery and wait at the chemist whilst your medication is being dispensed.
Please allow at least 3 working days from when you leave your request at the surgery before collecting your medication from the chemist. If you would like to take advantage of this service, please enquire at your local chemist and then notify us in writing stating which chemist will be collecting your prescription from the surgery in future.
PLEASE NOTE: A repeat prescription is an item that has been approved by the doctor and will appear on the right hand side of your prescription. You may wish to order an item/s which does not appear on this list, even though you may have had it before. These are not repeat items and do have to be looked at carefully by the doctor, so may take longer to process. You are not automatically entitled to any item that is not on your repeat list.
Pembroke House
Monday
8.00am until 6.00pm
Tuesday
8.00am until 6.00pm
Wednesday
8.00am until 8.00pm
Thursday
8.00am until 6.00pm
Friday
8.00am until 6.00pm
Saturday
8.00am until 12.30pm
Sunday
CLOSED
Parkhill Surgery
Monday
8.00am until 6.00pm
Tuesday
8.00am until 6.00pm
Wednesday
8.00am until 6.00pm
Thursday
8.00am until 6.00pm
Friday
8.00am until 6.00pm
Saturday
CLOSED
Sunday
CLOSED