Pembroke Medical Group
Pembroke House Surgery, 266-268 Torquay Road, Paignton, Devon, TQ3 2EZ | Tel: 01803 553558 | enquiries.pembrokehouse@nhs.net | We're open
Parkhill Surgery, Parkhill Road, Torquay TQ1 2AR | Tel: 01803 212489 | enquiries.pembrokehouse@nhs.net | We're open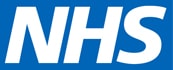 Welcome to Pembroke Medical Group
Pembroke Medical Group began as a single-handed practice in the early 1920s.  Since then the surgery has grown considerably.  Made up of Pembroke House Surgery in Preston, Paignton and Parkhill Surgery in Torquay we now have approximately 26,000 patients.
The doctors and staff of the Pembroke Medical Group welcome you to our website. We hope that all our patients will find helpful advice about our practice and the services we offer.
Latest News
Coronavirus
CORONAVIRUS UPDATE – 13.02.2020 If you have arrived back to the UK from China, Thailand, Japan, Republic of Korea, Hong […]
News Archive
December newsletter 2019
PMG Newsletter Issue 10 Dec 2019
Walk in flu clinic
We are holding our annual flu clinic on Saturday 26th October 2019 at St Pauls Church in Preston. All patients of […]
September 2019 Newsletter just published!
PMG Newsletter Sept 2019
Brand new HOPE Programme taking place every Saturday from the 13th July-17th August 2019 at Pembroke House Surgery in Paignton […]
Proposed Merge
Please click here for more information regarding the proposed merger and to provide us with your feedback
Pembroke House
Monday
8.00am until 6.00pm
Tuesday
8.00am until 6.00pm
Wednesday
8.00am until 8.00pm
Thursday
8.00am until 6.00pm
Friday
8.00am until 6.00pm
Saturday
8.00am until 12.30pm
Sunday
CLOSED
Parkhill Surgery
Monday
8.00am until 6.00pm
Tuesday
8.00am until 6.00pm
Wednesday
8.00am until 6.00pm
Thursday
8.00am until 6.00pm
Friday
8.00am until 6.00pm
Saturday
CLOSED
Sunday
CLOSED