Pembroke House Surgery
266-268 Torquay Road, Paignton, Devon, TQ3 2EZ
It's Wednesday 12:56 AM — Sorry, we're closed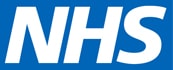 Telephone: 01803 553558
enquiries.pembrokehouse@nhs.net
Clinical Staff
Doctors
Dr Andrew Thornton - BSc, MBBS, MRCS, MRCGP
Partner
Dr Chris Hunt - BSc, MBBS, MRCGP
Partner
Dr Philip Green - MBChB, (1973), FRCGP, DCH
Partner
Dr Helen Bishop - BMed, Sci, BMBS (1992) DCH, MRCGP
Partner
Dr Bethany Beddoes - MBChB, MRCGP
Partner
Dr Virginia Cunliffe - MBBCh, MRCGP, DRCOG
Partner
Dr Katharina Jaeschke - Med State Exam, MD FRCA, DRCOG, DFFP,MRCGP
Partner
Dr Victoria Lanary
Partner
Dr Yvette Steele - MBChb, MRCGP, DRCOG
Partner
Dr Julia Brice
Salaried GP
Dr Rachael Meek
Salaried GP
Dr Sarah Parkin
Salaried GP
Dr Hannah Wright
Salaried GP
Dr Clive Price
ST3 Registrar
Dr Kestutis Straukas
ST3 Registrar
Dr Phillip De Souza
Foundation Doctor
Dr Nicole Norman
Foundation Doctor
Val Falconer
Nurse Practitioner
Andrew Holmes
Nurse Practitioner
Erica Holmes
Nurse Practitioner
Nursing Team
Our nursing team is lead by Sarah Smith and includes Maisie, Nicky, Vicki, Pauline, Julie, Carole, Lisa, Ali, Cheryl, Michelle, Helen, Rita, Sam, Wendy, Alex and Lynda.
Our nurses offer a wide range of appointments in the morning and afternoons for a range of services including vaccinations, blood tests, dressings, blood pressure, cervical smears, asthma and diabetic checks, chronic disease reviews, spirometry testing and ear syringing.
The Doctors and Nurses together form a clinical team to give information advice and treatment to help you manage your illness.
Opening Times
Monday
8.00am until 6.00pm
Tuesday
8.00am until 6.00pm
Wednesday
8.00am until 8.00pm
Thursday
8.00am until 6.00pm
Friday
8.00am until 8.00pm
Saturday
8.00am until 6:00pm
Sunday
8.00am until 2:00pm